The Synergy of Singer & Conductor
Working with Nyela in a Trusted Alliance masterclass setting was challenging and exhilarating. She worked with me to find the meaning and nuance of each phrase, and helped greatly with some phrasing, making the piece easier and more musical. I came out of the experience a better artist and sincerely appreciate Nyela for it." – Samantha Attaguile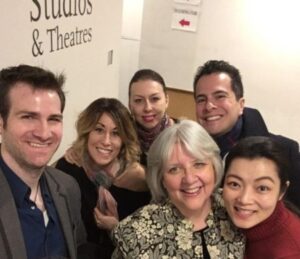 Some musicians have a love/hate relationship with conductors; others revere them; still others barely tolerate them.
The relationship between musicians and conductors can be mysterious, inspiring, aggravating. In many settings, especially when there is limited rehearsal time, the services of a conductor are essential.
But young musicians rarely have an opportunity to explore this important and formative relationship outside of rehearsals or performances.
Musicians who participate in "Trusted Alliance" explore the concepts of leading and following, and refining and adapting their interpretation by performing excerpts and by asking and answering questions.
Nyela Basney brings a wealth of experience from conducting a wide ranging repertoire and from interviews with prominent artists to the Master Class experience, offering suggestions and guiding the conversation as students perform, observe and interact.
Master Class Series
Trusted Alliance master classes provide singers with an opportunity they've probably never had before — to experiment with leading and following a conductor and to ask honest questions about the interaction.  The result is newfound confidence in their ability to express themselves musically and to collaborate with conductors!"

-Saffron Chung
Singers who participate in Trusted Alliance master classes will develop a skill set for working with conductors, including, but not limited to:
How to analyze a score with reference to collaborating with a conductor
How to understand when a conductor is offering greater flexibility in tempo
How to converse with a conductor in rehearsal
When to speak to a conductor during a break or before rehearsal
How to be collaborative in a recitativo accompagnato
Beginning by singing an aria with conductor Nyela Basney, participants will receive feedback on how clear their musical intentions were to the conductor in a first read-through. Singers will then be able to experiment with leading and following, to gain confidence in their ability to shape phrases according to their breath and interpretive choices. Finally, they will have the opportunity to sing with Maestro Basney leading them, to also understand how conductors listen and respond while also supporting them and enabling them to take risks.
During the Master Class, Maestro Basney will also share interviews she has participated in with prominent artists about the tradition of the conductor/singer alliance and talk about famous conductor/singer alliances (such as those with Arturo Toscanini and James Levine).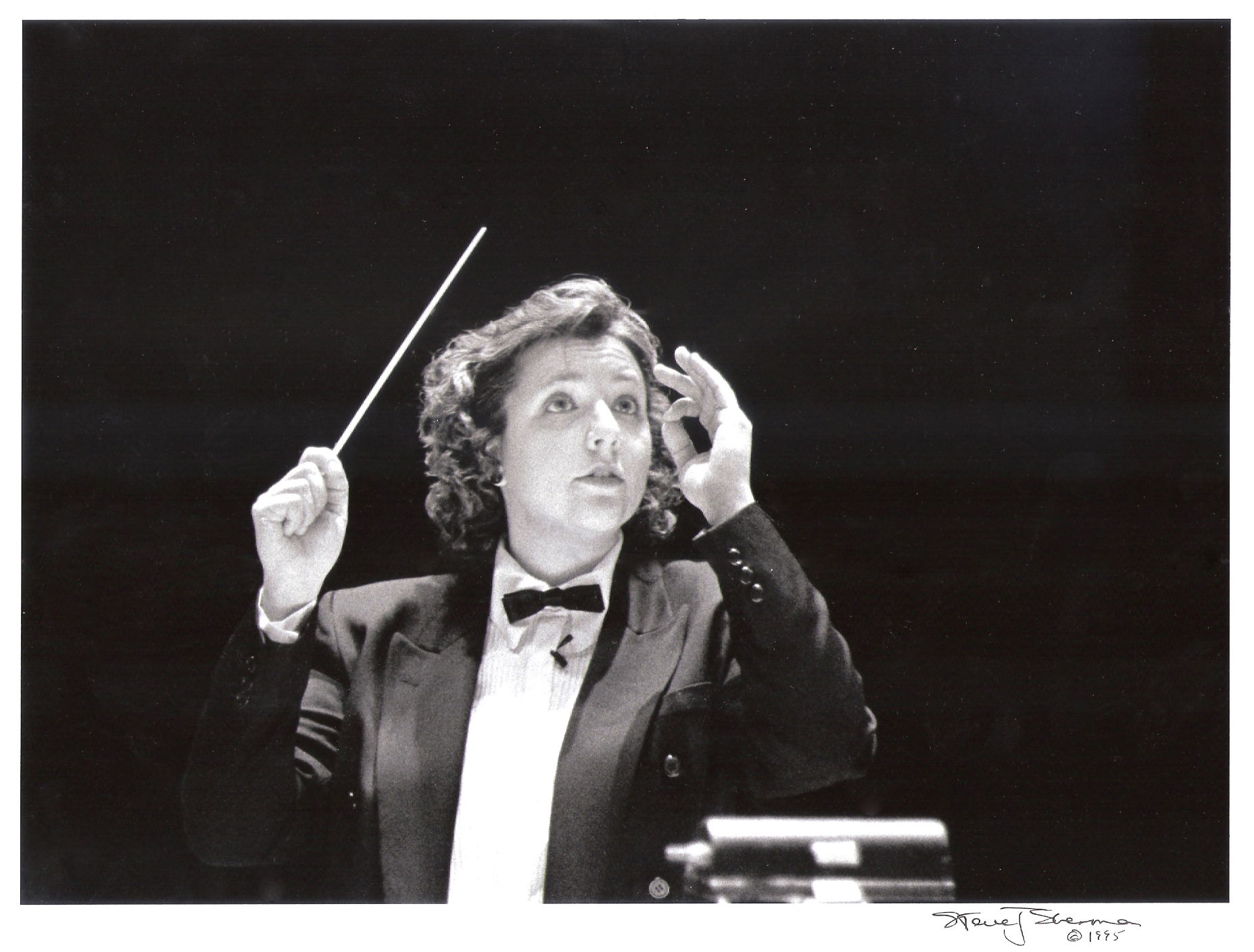 . . . at one rehearsal [Arturo] Toscanini asked [Toti Dal Monte] to sing 'Caro nome' [from Verdi's Rigoletto] in a fuller and rounder voice. She replied, 'Maestro, if I sing it as you would like it, I won't make it to the end.' Toscanini said nothing and let her do it her way.
(Harvey Sachs: Toscanini, pg. 151)